Overview
Kagayaki Law Office provides a wide range of legal services to foreign companies which engage in the business in Japan or seek the investment in Japan. "Kagayaki" means brightness in Japanese. Based on our broad knowledge and experience, we provide clients with attractive commercial solutions for complex legal issues in order to ensure the "bright" future of the clients.
Lawyer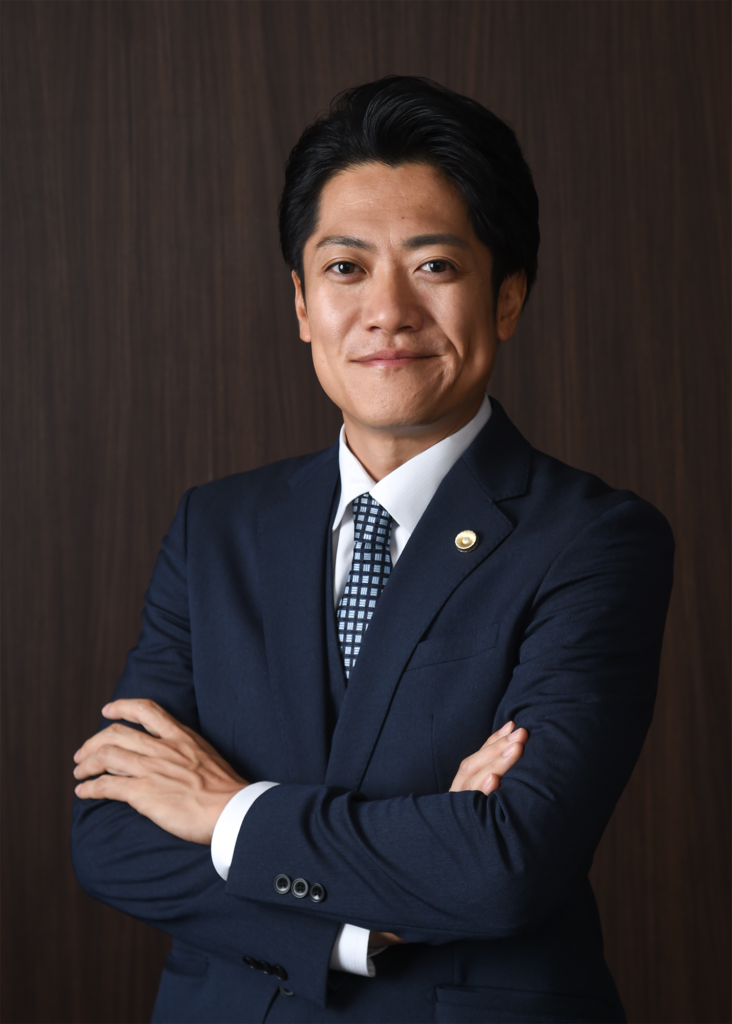 Yuki Yoshida
Yuki Yoshida has more than 15 years of experience representing both domestic and international clients in various commercial transactions and other Japanese legal matters. Yuki opened Kagayaki Law Office in October 2022 with the aim of providing a high-quality legal services with clients in a timely manner and at a competitive rate.
Before opening Kagayaki, he had been working at Jones Day, one of the largest U.S. law firms, since 2006 and handled a number of domestic and cross-border M&A, joint ventures, private equity, and other commercial transactions.
Based on his broad knowledge and experience, Yuki may provide advices on almost all legal aspects in relation to the Japanese business, ranging from the advice on the initial investment in the Japanese business (either through an incorporation of a new Japanese company or an acquisition of an existing Japanese company as a M&A) to the advice on the day-to-day operation of the Japanese business (such as a review of commercial contracts and advice on labor matters, etc.).
Yuki also advises clients on various compliance and regulatory matters, such as securities compliance, foreign direct investment (FDI) regulations as well as antitrust matters.
Experience
Jones Day, Tokyo Office, Tokyo, Japan: October 2006 - October 2022
Jones Day, Cleveland Office, Cleveland OH, U.S.: September 2013 - July 2014
Kagayaki Law Office, Tokyo, Japan: October 2022
Education
University of California, Los Angeles (LL.M. 2013); The Legal Training and Research Institute of the Supreme Court of Japan (2006); Osaka University (LL.B. 2005)
Bar & Court Admissions
Japan (Daini Tokyo Bar Association) and New York
Spoken Language
English, Japanese
Practices
General Corporate
We advise on all aspects of general corporate law matters in Japan, including incorporation of companies and corporate housekeeping thereof, contract reviews, debt collection and any other legal matters in relation to the business operation in Japan. Our experienced bilingual lawyer may provide you with attractive commercial solutions for various legal issues which you are facing in connection with the Japanese business.
M&A
We provide one-stop services for any M&A, joint venture or other transactions involving the Japanese business across various industries and sectors. Our services include the advice on structuring, due diligence, preparation and negotiation of transaction documents, closing assistance and post-merger integration.
Real Estate
We advise on various real estate activities in Japan, including the sale and purchase of real property, commercial leasing, and real estate development. We also provide structuring advice to achieve tax efficient real estate investment structures, as well as real estate related regulatory advice, such as the application of the Japanese securities regulations (i.e., Financial Instruments and Exchange Act) to real estate investment activities in Japan.
Labor and Employment
We provide clients with advice on a comprehensive range of Japanese labor law matters which are quite unique compared with those in other jurisdictions and have been changing dramatically in these days. Our services include the advice on human resources, employee benefits and compensation, and tax and regulations in relation to labor matters, as well as employment related disputes and litigations.
Regulations and Compliance
We also advise on various matters involving Japanese government regulation and compliance. We provide appropriate advices on risk management and regulatory compliance under the Japanese law, particularly in the areas of foreign direct investment (FDI), security trade control, securities regulations, competition law, and the environment.